Forward Thinking
At EarthHeat, our mission goes beyond the services we provide. It reflects an opportunity to serve our community and our environment. We are a forward thinking company that is truly connected to our customers. We believe that people are our greatest asset—through them we're able to provide exceptional service, expert knowledge, quality workmanship, and best safety practices.
Cherry Valley Enterprises (a plumbing and heating installation services company) was founded by Gerard Maloney in 1995. In 1998 Gerard changed the company name to EarthHeat—this was the first step in alignment with the company mission to become the premier geothermal ground source service provider in Washington State. By the end of 2019, EarthHeat, Inc., is proud to have achieved that goal with an impressive portfolio of completed turnkey ground source installations for custom residential, large scale commercial and military installations. Throughout the years, EarthHeat, Inc., has earned the reputation of being one of the most knowledgeable, experienced and dependable geothermal ground source service providers in the industry.
"After being introduced to geothermal technology and realizing that we could combine the comforts of radiant heating with the ultra-efficiency of a geothermal heat pump, I was sold. Ever since, I've made it my priority to position our company to be the best design, installation and customer service provider of geothermal systems in the NW."  – Gerard Maloney, President, EarthHeat, Inc.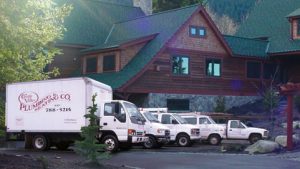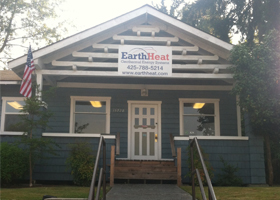 Certifications and Affiliations