Frequently Asked Questions
Questions You Should Ask About a New Heating System
Heat Pumps: What are they and how do they work?
Source: Electric Institute of Indiana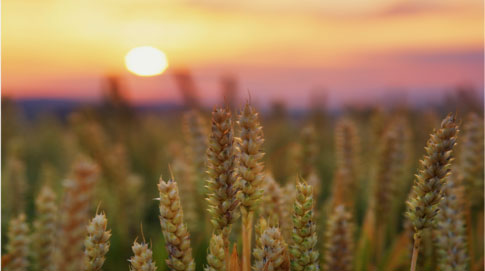 Ground source heat pumps capture solar energy stored in the Earth creating "the most energy-efficient , environmentally clean, and cost-effective space-conditioning system" (Source: U.S. EPA 1993)
What are the tax incentives for geothermal heat pumps?
As part of the Emergency Economic Stabilization Act of 2008, an incentive was added for geothermal heat pump property. The incentive for businesses is available from Oct. 3, 2008, through December 31, 2016, and for residential installations, the incentive is available for units placed in service starting January 1, 2008, until December 31, 2016. Qualified geothermal heat pump property refers to any equipment which uses the ground or ground water as a thermal energy source to heat the taxpayer's residence, or as a thermal energy sink to cool the residence. The unit must meet the requirements of the Energy Star program* which are in effect when the heat pump is purchased.
The residential incentive covers 30% of the expenditures in the year the incentive is taken, up to a cap of $2,000 if the property was installed prior to January 1, 2009. Qualifying geothermal heat pump property installed after December 31, 2008, is eligible for 30% of the installed cost without a cap, as provided under the American Recovery and Reinvestment Tax Act of 2009 (ARRA). The incentive is available for taxpayers installing qualifying equipment at their primary residence or a second home, but not for a rental property.
Two options exist for the commercial incentive. An investment tax credit of 10% of the installed cost is available through 2016. The ARRA legislation also provides the option of taking a grant in lieu of the credit, worth 10% of the installed costs for equipment placed in service during 2009 and 2010. Manufacturers of geothermal energy equipment may qualify for a separate investment tax credit.
What do I have to do to qualify for these incentives?
To qualify, tax payers will need to have evidence regarding the cost of the system, when it was placed in service, and whether the system meets the qualifying criteria discussed above.
Taxpayers installing geothermal heat pump systems at their residence should use IRS Form 5695 for the Residential Energy Efficient Property incentive. For businesses, use Form 3468 for geothermal heat pump systems.
For more information regarding geothermal heat-pump systems:
Geothermal Heat Pump Consortium
Information on applying for the incentive
Currently, the criteria for Energy Star geothermal heat pumps are: for a closed-loop system, 14.1 EER and a coefficient of performance (COP) of at least 3.3. For an open-loop system, 16.2 EER and 3.6 COP. For a direct expansion system, 15 EER and 3.5 COP. In addition, the geothermal heat pumps must include a desuperheater, which helps heat water, or an integrated water heating system.
Source: The Tax Incentives Assistance Project (TIAP)
www.energytaxincentives.org
Please Note: The above statement is an explanation of incentives as described by the TIAP. Contact a tax professional for a complete explanation of tax incentives.